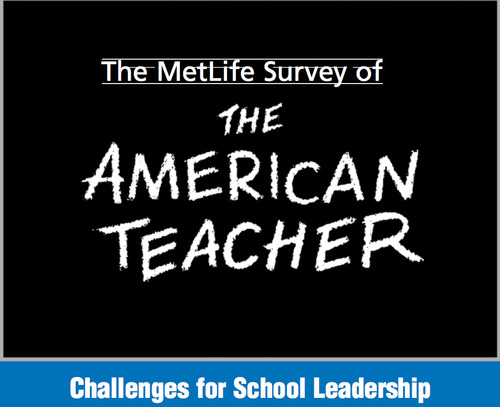 Mel Riddile's insight:
According to the MetLife Survey of the American Teacher, educators are confident about implementing the Common Core, less so about its potential for increasing student success.
Nine in 10 principals (93%) and teachers (92%) say they are knowledgeable about the Common Core.
Nine in 10 principals (90%) and teachers (93%) believe that teachers in their schools already have the academic skills and abilities to implement the Common Core in their classrooms.
Teachers and principals are more likely to be very confident that teachers have the ability to implement the Common Core (53% of teachers; 38% of principals) than they are very confident that the Common Core will improve the achievement of students (17% of teachers; 22% of principals) or better prepare students for college and the workforce (20% of teachers; 24% of principals).
A majority of teachers (62%) and a smaller proportion of principals (46%) say teachers in their schools are already using the Common Core a great deal in their teaching this year.
See on www.metlife.com